IOT USE CASE FESTIVAL 2023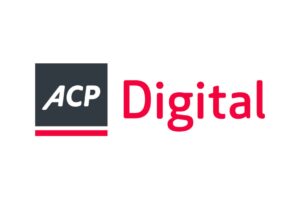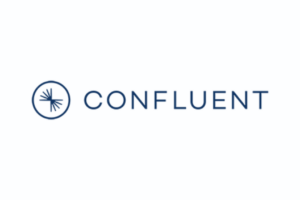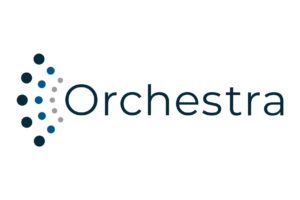 1. EXPLORING THE FESTIVAL GROUNDS

1:00 PM - 1:30 PM UTC+2
1.1 ENTERING THE FESTIVAL SITE

Already at 12:50 pm we open the doors to our virtual festival site! Our Co-Founder and CMO Fabian Mattheis, together with the team of IoT Use Case, can't wait to welcome you to our event. We look forward to welcoming you and finally showing you around our exciting festival site. A warm welcome to all - we can't wait to get started!

At the beginning of our event, we welcome you to the entrance area of our digital platform. Here you will not only find valuable information about the schedule and the individual program points, but also our special technology area. Our partner and Gather.Town tech expert Massimiliano Klawonn will be waiting for you there. He will be ready to answer any technical questions and help you with any challenges you might have with the platform. With his support, you can get the most out of your participation. So don't hesitate to reach out to him right at the beginning of your visit, and make your journey through the program smooth and valuable. We look forward to seeing you there!
2. OPENING

1:30 PM - 2:00 PM UTC+2
2.1 Opening by the organizers (15 min)

1:30 PM UTC+2

The start of our online event is a warm welcome and introduction by the hosts Madeleine Mickeleit (CEO, Founder) and Fabian Mattheis (Co-Founder). This introduction provides a valuable overview and sets the tone for the entire day. We look forward to welcoming you and kicking off an exciting day of learning, discussion and networking! (Main stage)

2.2 Opening Keynote IoT Analytics (15 min)

1:45 PM UTC+2

IoT Market Reports & Databases. Main presentation from our partner and leading expert from IoT Analytics on the current market metrics and the major players in the industrial Internet of Things (IoT).
3. PITCH-SESSION 1

2:00 PM - 3:30 PM UTC+2
Ecosystem thinking and requirements - these are the services we buy!

This session will focus on the needs of manufacturing companies and operators of buildings and facilities: they will present their use cases and share their specific requirements for IoT solutions. This gives you the tools you need to better customize your products and solutions to meet customer needs. We also cover ecosystem thinking: How can productive data exchange be designed with manufacturers in different functional areas such as the shopfloor, building, logistics and supply chain? Why do companies choose to source services from an IoT ecosystem?
3.1 MAGNA (15 min)

2:05 PM UTC+2

Join Sebastian Schlicht from MAGNA Exteriors to learn how IIoT use cases are implemented in practice and how they meet specific needs of manufacturing companies and plant operators. Deepen your understanding of ecosystem thinking and learn how productive data exchange is achieved across different functional areas. Take the opportunity to better tailor your products and solutions to customer needs through direct, first-hand insights.

3.2 Saint-Gobain (15 min)

2:25 PM UTC+2

Join Florian Weber, Head of Industry 4.0 at Saint-Gobain Glass Germany, on an inspiring journey through practical IIoT use cases and how IIoT ecosystem thinking is being implemented. Florian not only shares his real-world use cases, but also shares the specific real-world requirements for OEMs and manufacturers to integrate their data into Saint-Gobain's data ecosystem. Take advantage of this unique opportunity to gain real-world insights and deepen your understanding of the data-driven industry.

3.3 AB InBev (15 min)

2:45 PM UTC+2

Step into the impressive world of the world's largest brewer AB InBev, known for its prestigious brands such as Budweiser, Stella Artois and Corona. Join AB InBev's Head of Supply Chain as he presents in-depth use cases from the field and highlights the variety of ways IoT technology has improved the efficiency and quality of their supply chains. Take advantage of this unique opportunity to learn directly from the industry's top leaders and gain inspiring real-world insights into how digital transformation is transforming the brewing industry.

3.4 Phoenix Contact (as Building Operator) (15 min)

3:05 PM UTC+2

In this inspiring segment of the program, Christina Süß Facilities Manager at Phoenix Contact, a renowned building operator, gives us insights into its live system. Learn why she's committed to open ecosystems and how she's integrating external vendor IoT services. This unique presentation highlights the benefits of such a strategy and offers a realistic perspective on the future-oriented solutions in building management.
NETWORKING

3:30 PM - 4:00 PM UTC+2
The Main Stage speakers will be waiting for you in the Food Truck Area at their booth. Take the chance and exchange ideas directly with them to gain deep insights into current market strategies and get inspired for your own business.
4. PITCH SESSION 2

4:00 PM - 5:30 PM UTC+2
IoT services and monetization - Here's how we do it!

In this session, you'll gain valuable insights into the real-world requirements of end customers for IoT solutions and the importance of ecosystem thinking. End customers present their use cases and share their requirements so that you can optimally customize your products and solutions. This will be followed by networking in the "Food Truck" area to deepen the exchange and make new contacts. We will then move on to the workshop where we will further explore these topics. Take this opportunity to gain valuable insight and new ideas for your own business!
4.1 SULZER (15 min)

4:05 PM UTC+2

Get ready for an exciting session with Marc Heggemann, Head of the Digital Solutions group at Sulzer Management Ltd. Marc will take us through their IoT service portal and talk about how they integrate external partners. Dive deep into their use cases and learn how they successfully implement monetization. This is a unique opportunity to get a hands-on look and see what IoT services look like live and in action. Join us and get inspired!

4.2 Kampf GmbH (15 min)

4:25 PM UTC+2

Prepare for an inspiring session with Dr. Donatus Weber from Kampf GmbH, who will share his in-depth knowledge and experience around the implementation of IoT services. Learn how they handle customer use cases and be inspired by their successes. This session is a must-attend for anyone looking for practical insights into the application of IoT services and to begin their own journey into this exciting technology.

4.3 MP GmbH (15 min)

4:45 PM UTC+2

Dive into MP GmbH's fascinating IoT use cases with Christian Schneider, Energy Efficient Inductors IoT Project Manager. Discover how advanced energy monitoring and transformer site comparisons are shaping the future of the energy industry!

4.4 AGILOX (15 min)

5:05 PM UTC+2

Experience the Chief Product Officer of AGILOX Services GmbH live on the main stage, who will give deep insights into the successful implementation of financing and service issues in their company. Learn from their experiences and take the chance to put what you learn into practice in our subsequent workshop. Don't miss this unique opportunity to learn directly from the best in the industry and take your skills to the next level.

4.5 "EU Data Act" Announcement Booth (7 min)

5:20 PM UTC+2

Dive into the world of the "EU Data Act" at our virtual booth and get valuable insights from experienced lawyers of our partner colenio, Kontron AIS as well as RAMPF and ruhlamat from the practice! Take advantage of this rare opportunity to make sure your digital services are not only innovative, but compliant.
5. BOOTH OPENING

5:30 PM - 7:00 PM UTC+2
The Main Stage speakers will be waiting for you in the Food Truck Area at their booth. Take the chance and exchange ideas directly with them to gain deep insights into current market strategies and get inspired for your own business.
Data Exchange in the EU: Requirements and Implementation of the Data Act
Dive deep into the practical implementation of the EU Data Act, from contract adjustments to customer communications. Gain valuable insights from lawyers and users and discuss sensitive data sharing with industry experts.

Sven-Christian Dethlefsen (Lawyer, Principal Consultant colenio GmbH & Co. KG)

Sebastian Fischer (Head of Engineering and Manufacturing; colenio GmbH & Co. KG)

Richard Stegmann (ruhlamat GmbH; Manager Digital Solutions; Partner of Kontron AIS)

Stefan Huber (Managing Director RAMPF Production Systems GmbH; Partner of Kontron AIS)

Vanessa Kluge (Product Manager Digitalization; Kontron AIS)
Welcome to the opening of our IoT Use Case "Cafe" in Gather.Town, where we exclusively open our database for you! Take advantage of this unique opportunity with Madeleine Mickeleit to dive deep into IoT technology, ask questions and develop your ideas.
6. WORKSHOP

5:30 PM - 7:00 PM UTC+2
If you've always wanted to know how to make money with data and how to design digital service offerings, don't miss Madeleine and Christian's opening keynote. In just 10 minutes, they'll give you a glimpse into the exciting world of monetizing data and present the potential of different service variants - from purely digital service to "Equipment as a Service." But this is just the beginning! This speech serves as an introduction to a series of successive workshops taking place on the Gather.Town online platform. In these workshops, you can dive deep and learn how to transform your service area and achieve a financial return. And the best part? Participation is free of charge! So, join us and start your digital transformation journey now!
IOT SERVICE: INTRODUCTION + REGISTRATION

30 Min
DIGITAL SERVICES - THE BASELINE 💡

One term meets many different views of what digital services actually are. Whether privately or professionally, as a provider or as a consumer, and depending on the role in the company, we understand digital services to mean something different. In the next 30 minutes, Christian will present three generic categories into which digital service offerings can be pragmatically and efficiently classified from a business perspective. These three categories form the basis of your decision about which of the three workshops is ultimately the right one for you.

Christian Jandl (Head of Business Development)
FROM THE INITIAL IDEA TO DIGITAL SERVICE Do you have an idea for monetizing IoT data that you want to develop into a digital service offering? Or maybe no idea for monetization yet, but you've already collected a lot of IoT data? Then join us for Workshop #1. Now is the moment to unleash your ideas and develop great services. Christian explains how digital service offerings are created and what to look out for in the first phase as a product manager or business developer. This is clearly about one thing: you're dwelling on a lot of IoT data and you want to make money with it. Here we'll talk about how IoT data can be turned into a digital business model where you can offer your customers >>knowledge<< .
THE DUET - MONETIZING DIGITAL KNOWLEDGE & ANALOG SKILLS Customers Often want more than just to buy information from you: they want you to do tasks for them, and to do so in a contractually agreed manner. In return, your service organization becomes an internal customer of your digital services and a beneficiary of your collected knowledge from IoT data. Discover how you can transform your service operations to perform tasks more efficiently than ever using digital services. Learn how to make money with hybrid services - the combination of digital knowledge and analog actions.
EVERYTHING BECOMES A DIGITAL SERVICE - EVEN YOUR MACHINE
Are you ready to take your IoT initiative to the next level? Are you ready to take your IoT initiative to the next level? Our third workshop, in collaboration with "Findustrial," is designed for those who are tackling the pinnacle of digital business models – Equipment-as-a-Service (EaaS). You're already generating knowledge from IoT data, have established digital services, and your service organization efficiently fulfills contracts. Now, it's time for the machine itself to become the service. In doing so, you're seeking the right financing options. In this workshop, we will detail how you can utilize financing options to turn your machine into a subscription, billing it monthly based on the collected IoT usage data. Not only is this sustainable in the context of the circular economy, but it's also economically appealing.

Christian Jandl (Head of Business Development)
Michael Lachner (Founder & CEO)
Martin Gruber (CFO/COO & Co-Founder)
OPENING OF THE DANCE FLOOR

starting 7:00 PM UTC+2 (Open End)
"Opening of the Space Disco: Surrounded by stars, we open the doors of our Space Disco for a unique networking experience. In an atmosphere as inspiring as today's, you'll have a chance to deepen the day's contacts, make new connections and continue the exciting discussions. Let yourself be carried away by the music and immerse yourself in a network full of creative minds and visionaries. Whether you're looking for a spontaneous conversation or want to meet with specific people, the Space Disco is the perfect place to do it. We look forward to celebrating and networking with you in this extraordinary location!"
You don't know GATHER (gather.town) yet?
Gather.town is our tool for virtual meetings and our event!
Get our IoT Use Case Update now
Get exclusive monthly insights into our use cases, activities and news from the network - Register now for free.